Feedback : I have tested the official case for Librem 5 -> improvement proposal
Hello, I hope somebody is here to read this "issue" and make progress. After printing the official Librem 5 case, please find my feedback and request :
Feedback
Overall feedback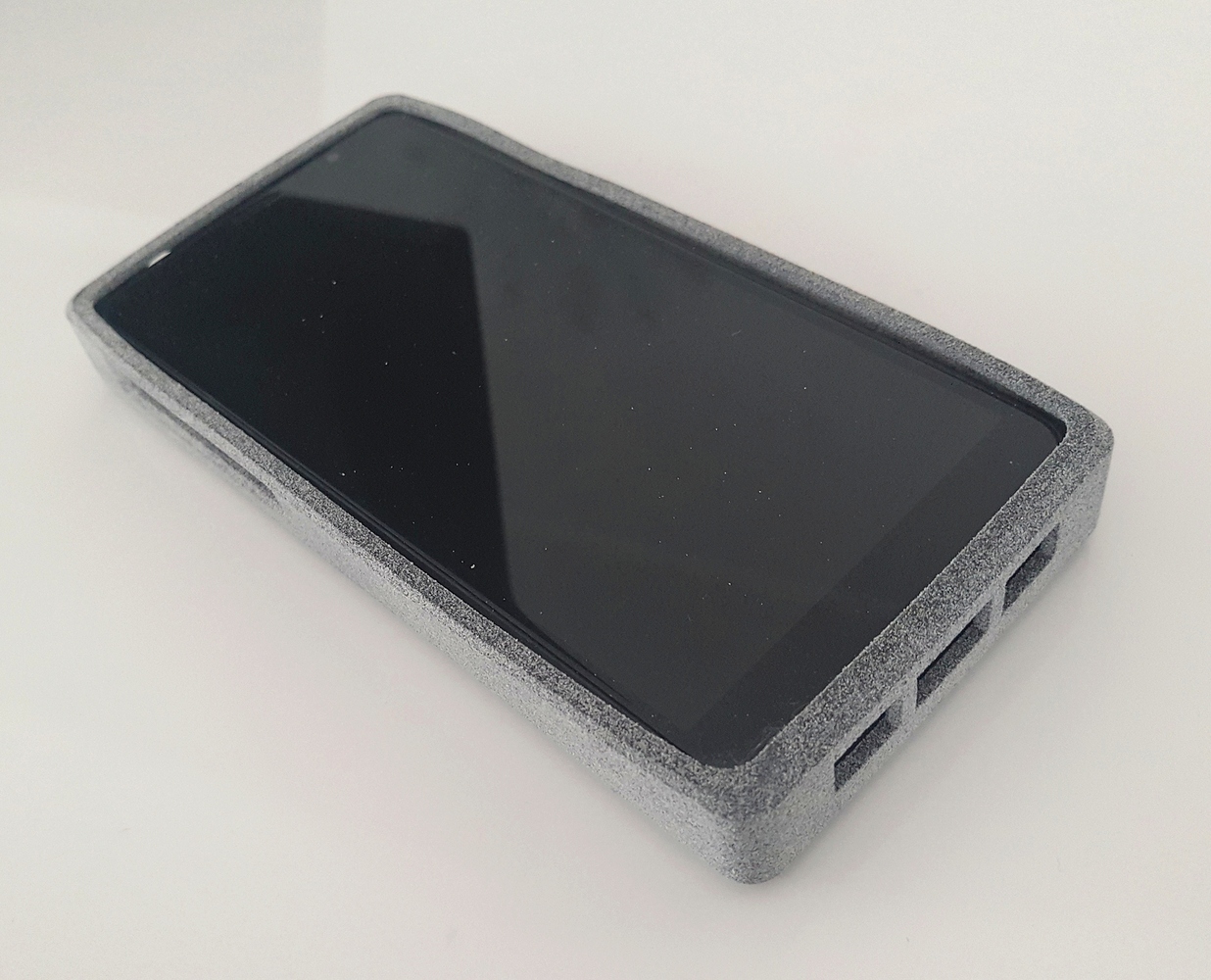 As you can see, the square shell increases the thickness. The visual feeling is a big box, with some slack locations, not satisfying in my opinion (but I strongly respect and thank the job done by the author).
Volume & Power buttons + kill switches are reachable with the case, but you have to make an effort (however it is not annoying at all).
Way of improvement (what I suggest to correct)
I have tried to summarize those suggestions in the below sketch :
Details in text (click to expand)

round the corners at best to avoid the massive rectangular effect
round all the holes (from rectangular to rounded rectangle) to have a more welcoming design
except for the part surrounding the 2.5D screen, reduce the thickness to the strict minimum to gain in thinness :

(STL width - 1.5mm) at the back,
(STL width - 1mm) everywhere else

make the shell more flat against the smartphone

reduce the height by 1mm (STL width - 1mm)
reduce the width by 3 mm (STL width - 1mm)

correct the position of the speaker holes (at the bottom) and the camera holes on the back because they are not aligned:

speakers : merge the speakers and USB holes and reduce the height by 3mm
camera (point of view seeing the back of the smartphone) : correct the hole to 1mm to the right, and 1.5mm to the bottom.
flash LED hole: correct the hole to 1.5mm to the bottom, and change the shape from a rugby ball to a rounded rectangle.

keep (rounded) chamfers for each hole for aesthetics and easy button access
Request
I tried 3D rendering with TinkerCAD (open to beginners) but I can't easily modify the original STL file due my lack of skills in this software, therefore I kindly ask you if somebody could clone and modify the original STL file according to my recommendations please ?
I have asked it in the forum, unfortunately without success. I think we definitely need to have at least a nice and elegant open-source case for the community.
Thank you very much for your kind help.
PS : just for information, this issue was also opened on the community project but I received no response, therefore if we could succeed to reach this request in this repository, I hope to close the one in the community repo, thank you !
Edited
by
prog-amateur
To upload designs, you'll need to enable LFS and have an admin enable hashed storage.
More information